As advertised on TV
We are currently supplying, installing and programming the Ring Doorbell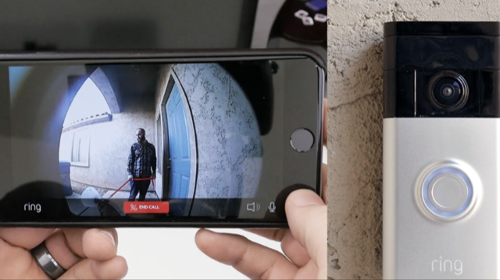 The Ring doorbell is connected to your WiFi, once the doorbell button is pressed it instantly sends you a live video feed of the person at your front door to your smartphone. At this point you are able to talk to that person, with two way speech. You will instantly have this facility whether your sitting in your front room or anywhere in the world with a 3G/4G or WiFi connection.
Do not hesitate to contact us CLICK HERE
The built in camera is Full 1080p HD Resolution and has built in Night vision that comes on automatically when the light level falls.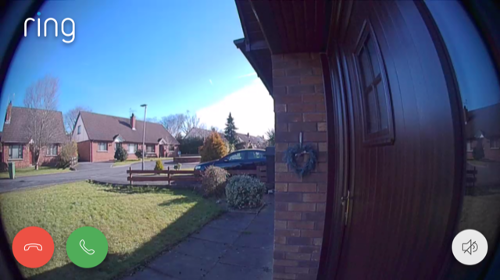 The unit also has a built in motion detection facility that will transmit an alert to your smartphone as someone approaches your front door. They don't even need to press the doorbell button!
You can also select a Live View at any time by pressing a button on your smartphone app.
The unit can run on a rechargeable battery and as such can be installed in a few minutes with NO WIRES – which means No mess!
The Ring Doorbell unit comes in two colours.
Please contact us for more information.
For a free estimate or general contact please use any of the details below.
Please do not hesitate to contact us via the above form, email below or call us on >> 028 3835 1522 / 07802 311433
email:- info@nisecurity.co.uk
Address
Unit 4 CIDO Business Complex Carn Industrial Estate, Portadown, Co Armagh, BT63 5WH