NI Security systems supply install and commission the complete range of CCTV.
We install all CCTV Camera Systems from state of the art UHD 5MP / Full 1080p HD CCTV systems/Digital IP systems / high end analogue systems, covering, Industrial, Commercial, Manufacturing, Warehousing, Retail, Residential & more.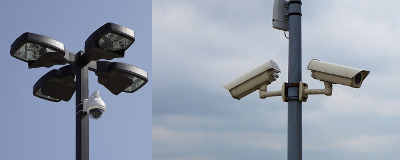 Internal, External, Hidden Cameras, ANPR (Automatic Number Plate Recognition), Day / Night cameras with infrared lighting (night-vision). We also supply high power Pan Tilt and Zoom Fully functional cameras complete with joystick controllers.
From 30 day recording up to 12 months continuous digital recording.
We offer Till Scan as a retail Theft solution – Sweet-hearting staff theft prevention.
All our CCTV systems offer smart phone / tablet / laptop remote viewing from anywhere in the world when you have a 5G/4G/3G & WIFI connection both live and play back.
                                                                                We are Licensed to install CCTV in the Republic of Ireland
For a free estimate or general contact please use any of the details below.
Please do not hesitate to contact us via the above form, email below or call us on >> 028 3835 1522 / 07802 311433
email:- info@nisecurity.co.uk
Address
Unit 4 CIDO Business Complex Carn Industrial Estate, Portadown, Co Armagh, BT63 5WH