NI Security systems supply install and commission the complete range of CCTV.
We install the stand alone camera to state of the art UHD / Full 1080p HD CCTV systems/Digital IP systems / high end analogue systems, covering, Industrial, Commercial, Manufacturing, Warehousing, Retail, Residential & more.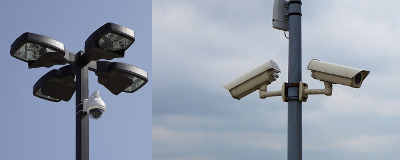 Internal, External, Hidden Cameras, ANPR (Automatic Number Plate Recognition), Day / Night cameras with infrared lighting (night-vision). We also supply high power Pan Tilt and Zoom Fully functional cameras complete with joystick controllers.
From 30 day recording up to 3 months continuous digital recording.
We offer Till Scan as a retail Theft solution – Sweet-hearting staff theft prevention.
All our CCTV systems offer smart phone / tablet / laptop remote viewing from anywhere in the world when you have a 4G/3G & WIFI connection both live and play back.
For a free estimate or general contact please use any of the details below.
Please do not hesitate to contact us via the above form, email below or call us on >> 028 3835 1522 / 07802 311433
email:- info@nisecurity.co.uk
Address
Unit 4 CIDO Business Complex Carn Industrial Estate, Portadown, Co Armagh, BT63 5WH